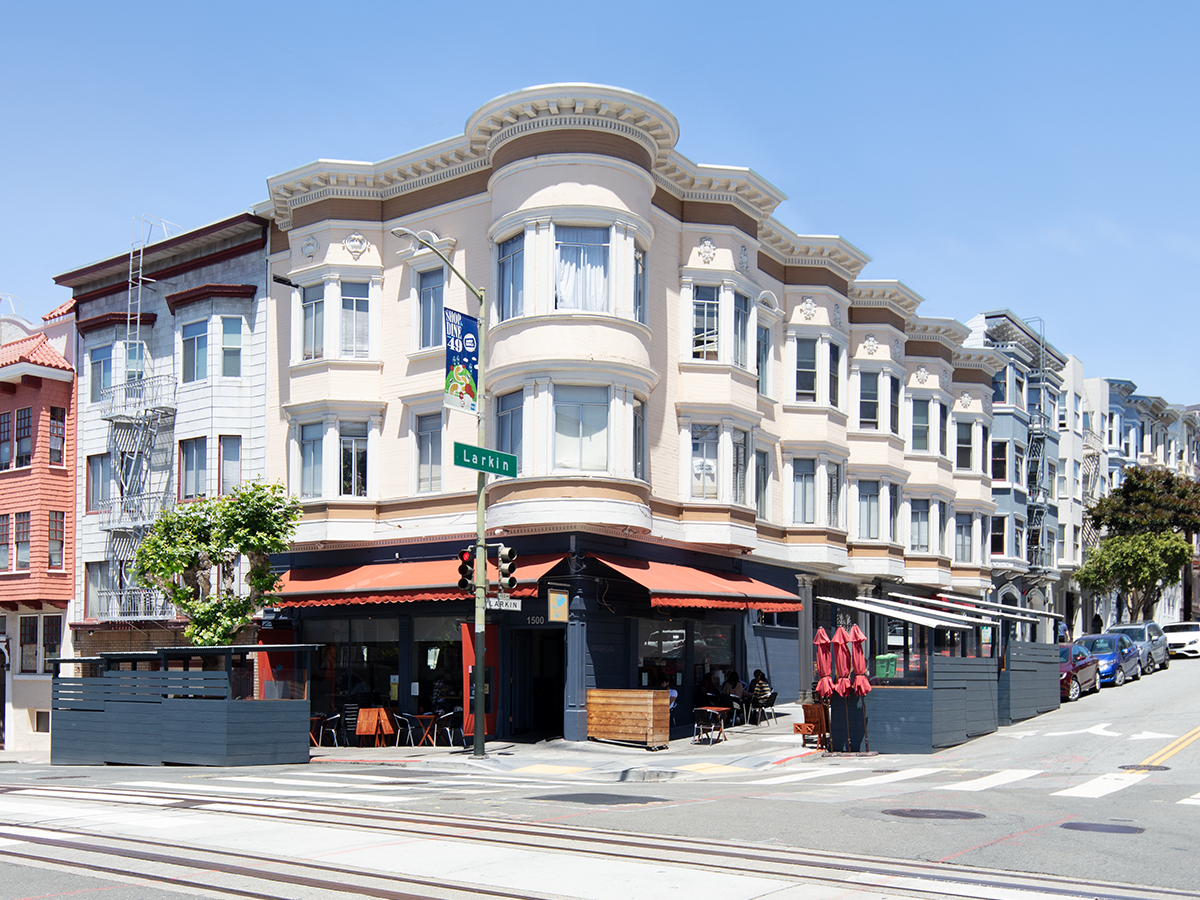 1500 California Street, San Francisco
Stunning corner building on Nob Hill erected in 1907 consists of a mix of apartments with a ground-floor restaurant and coffee shop use.
---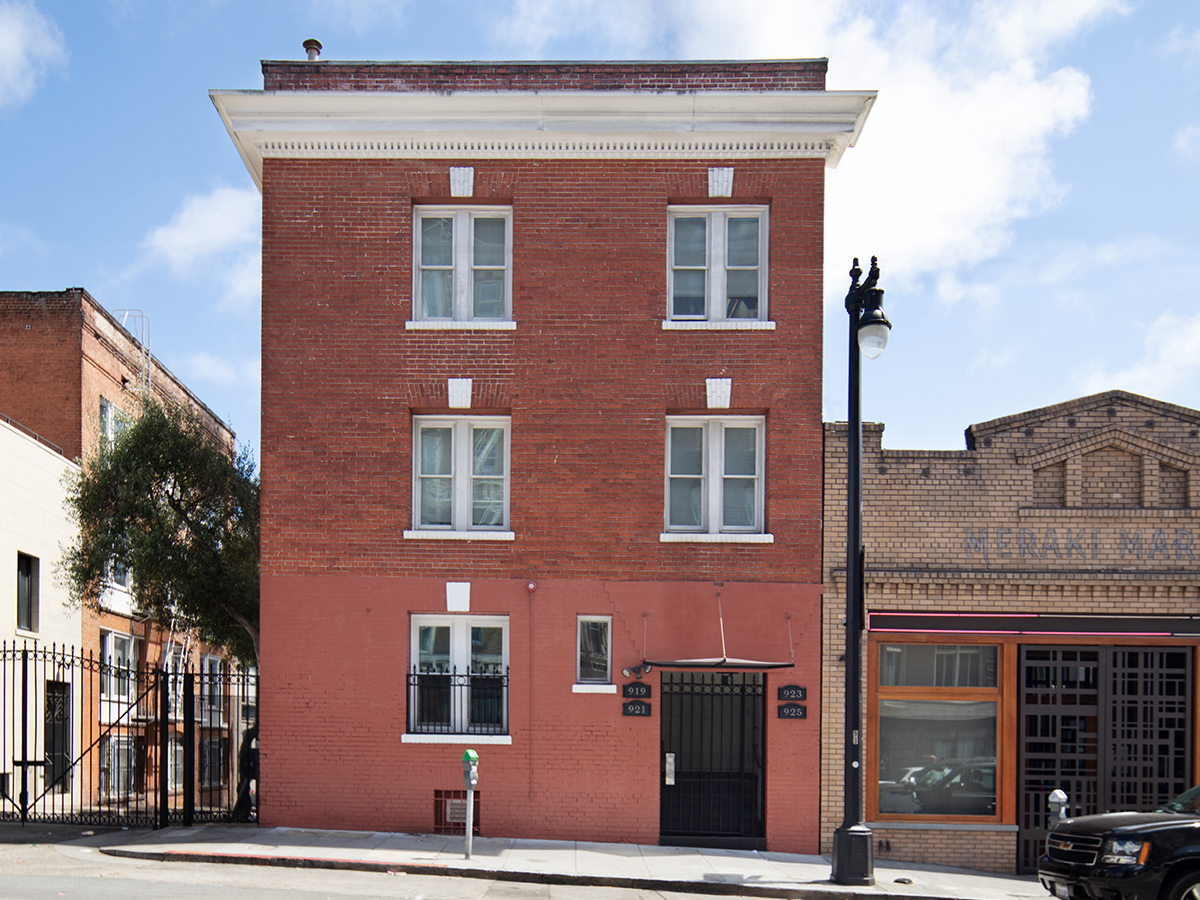 921-925 Post Street, San Francisco
Straight from New England, this red brick structure sits on the corner of Post Street and Meacham Alley. Three large apartments and one smaller basement unit comprise this gem.
---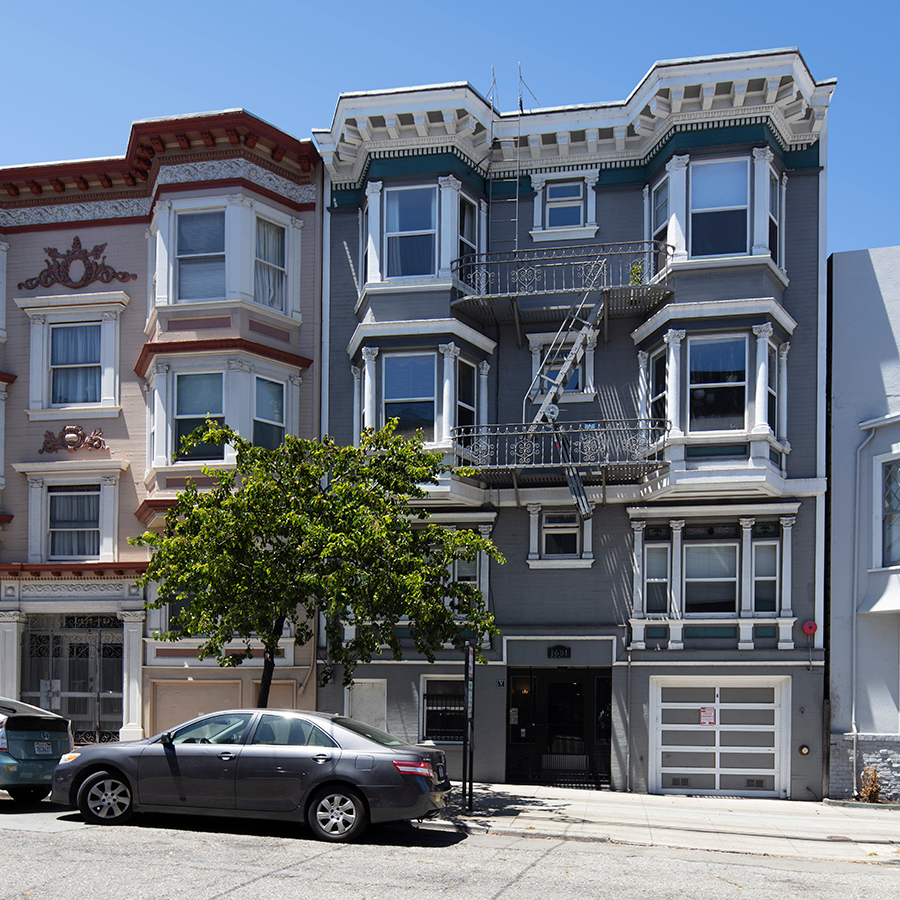 1651 Larkin Street, San Francisco
This formerly 12-unit building gained an extra ground-level one-bedroom with a deck and small garden in 2018 under the ADU provisions of state and local law. Located in the Polk Gulch, 1651 Larkin consists of one-bedrooms and studios.
---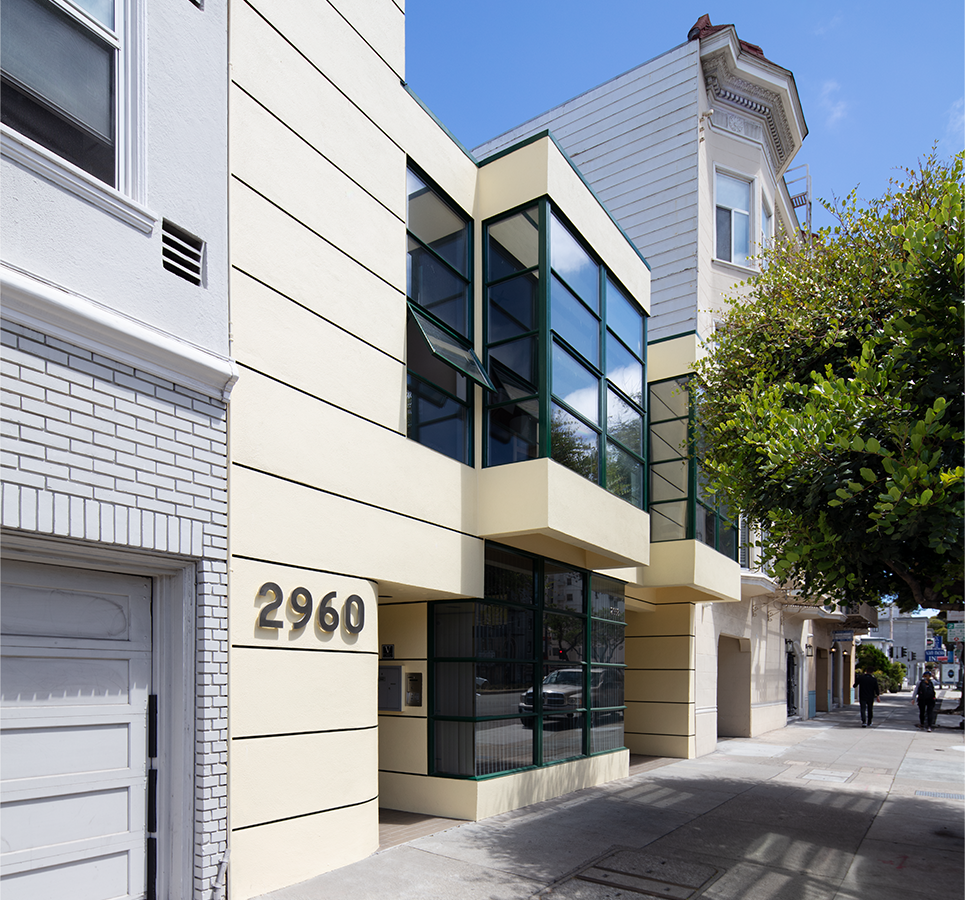 2958-2960 Van Ness Avenue, San Francisco
This is where our office is located. We share this Marina neighborhood space with Flynn Development Group and Meridian Surveying.
---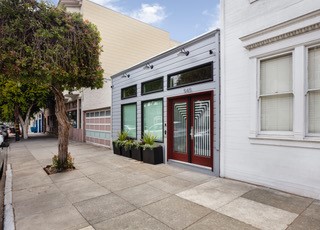 545 Francisco Street, San Francisco
In late 2021, this single-tenant building became the new home to our property management division, Vertex Property Group. Located in North Beach, the Vertex office manages over 1,500 rental units in San Francisco.
---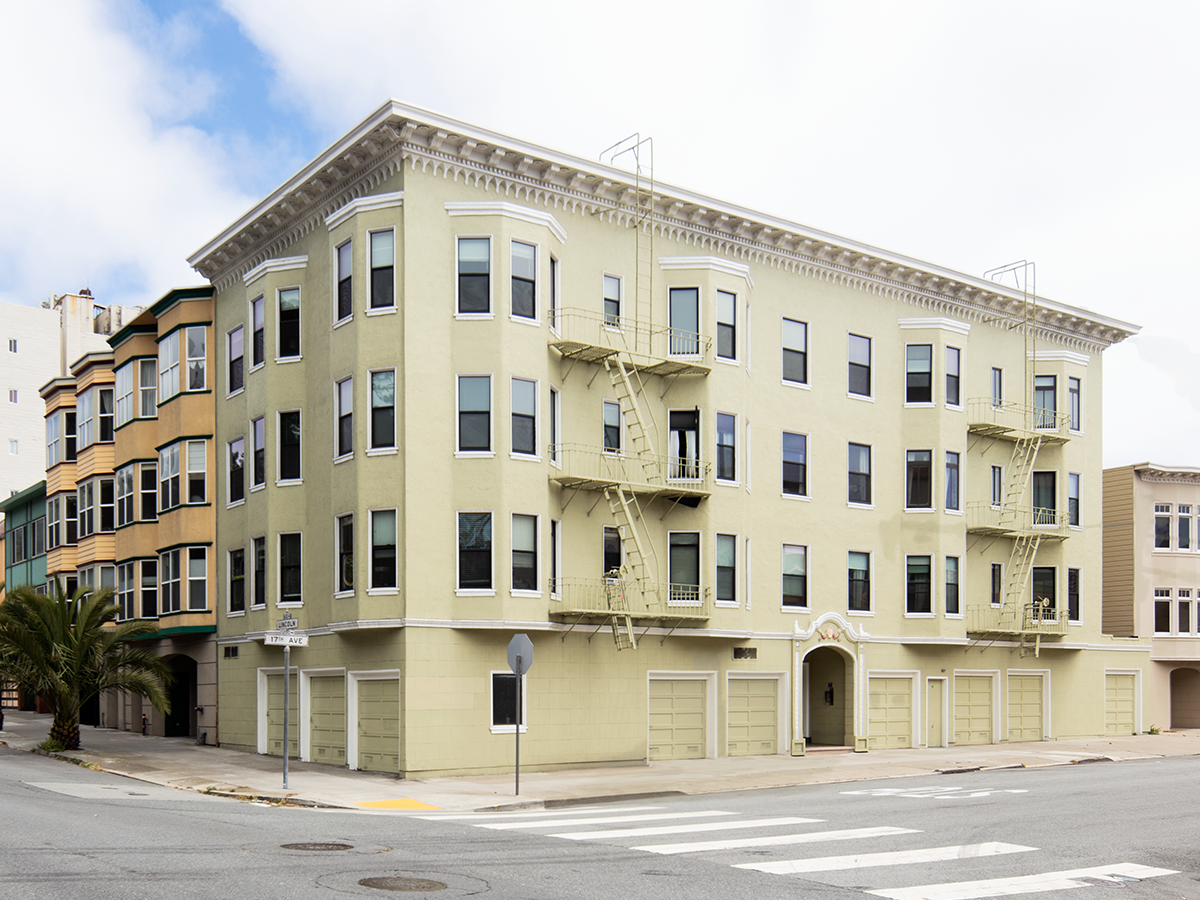 1200 17th Avenue, San Francisco
Built in 1928, this Inner Sunset 12-unit corner building sits across the street from Golden Gate Park.
---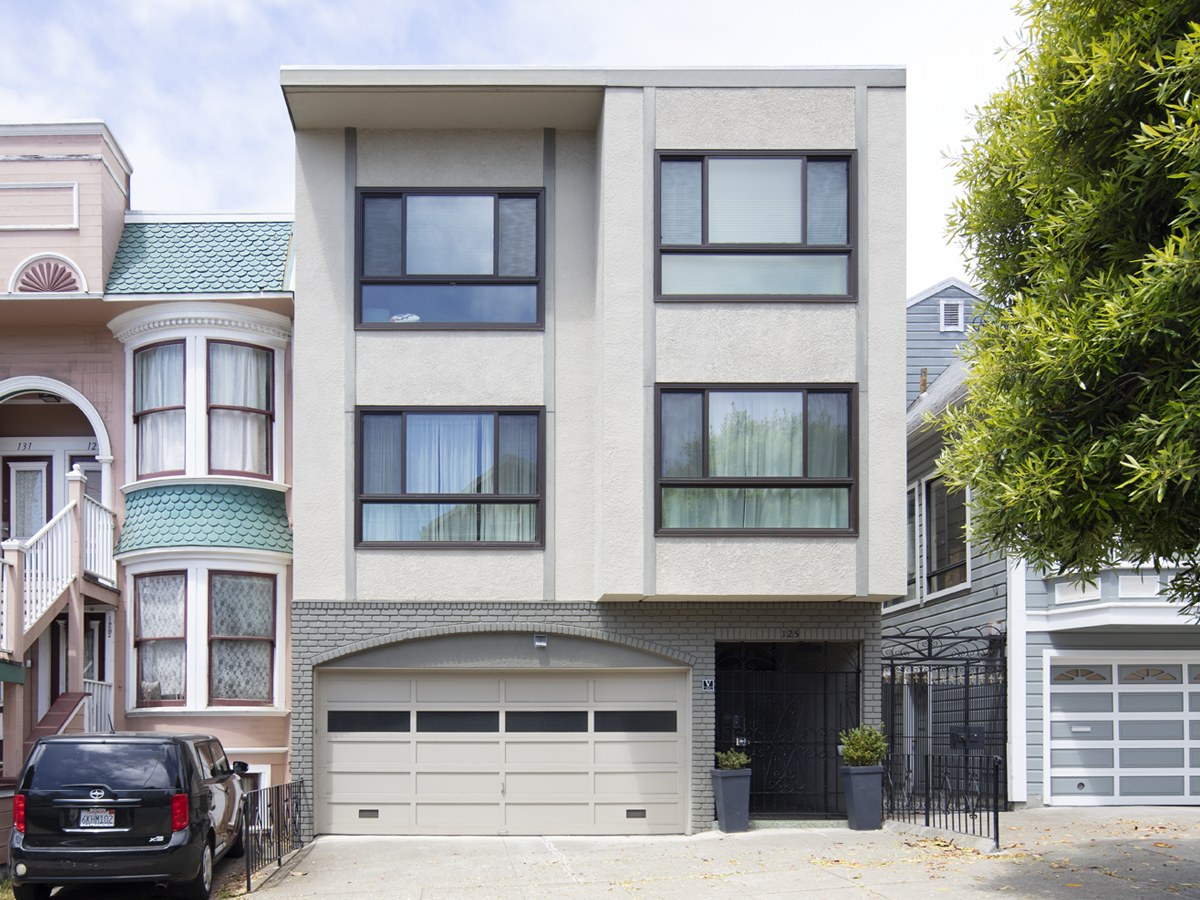 125 4th Avenue, San Francisco
Awesome 4-unit Inner Richmond apartment house with ample parking and great residents!
---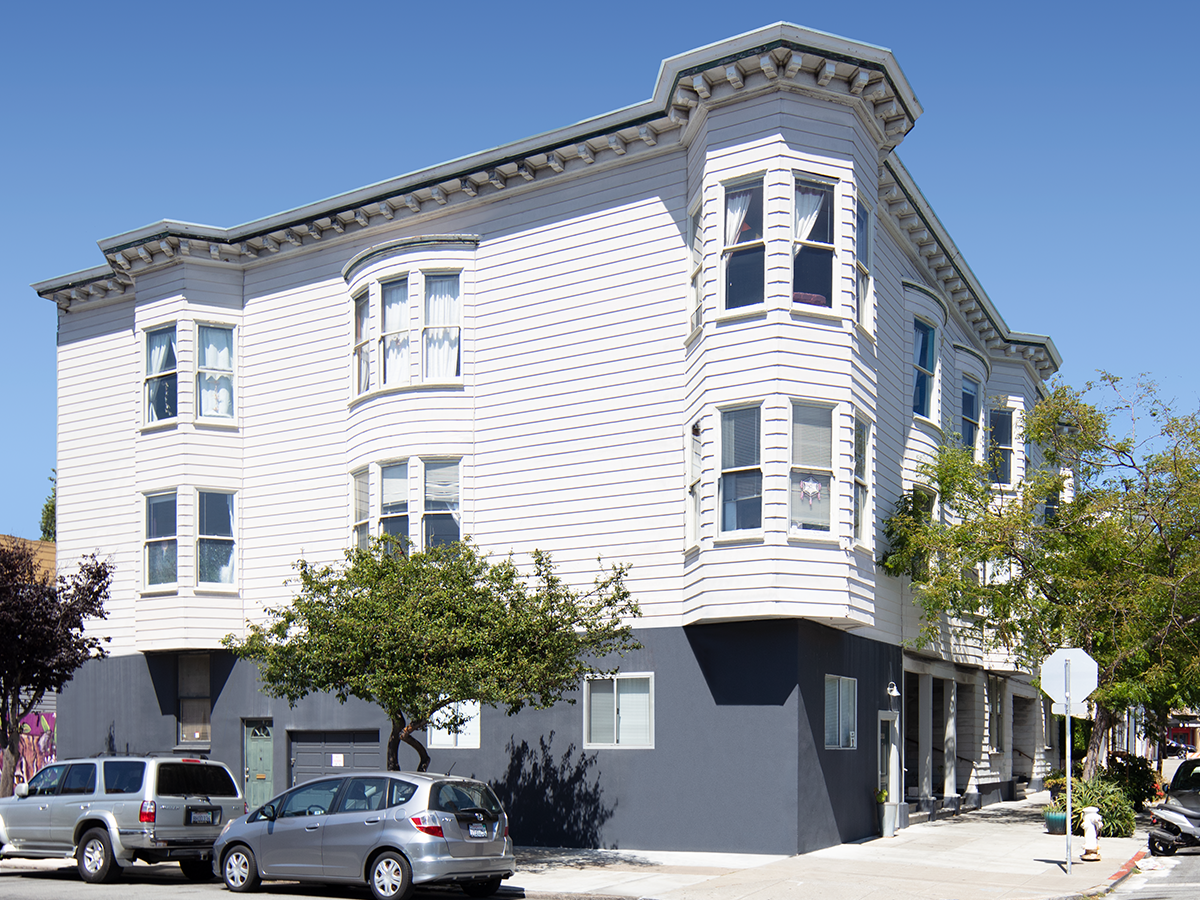 2882-2898 23rd Street, San Francisco
On the corner of Florida and 23rd Streets, this Mission District beauty has been well restored.
---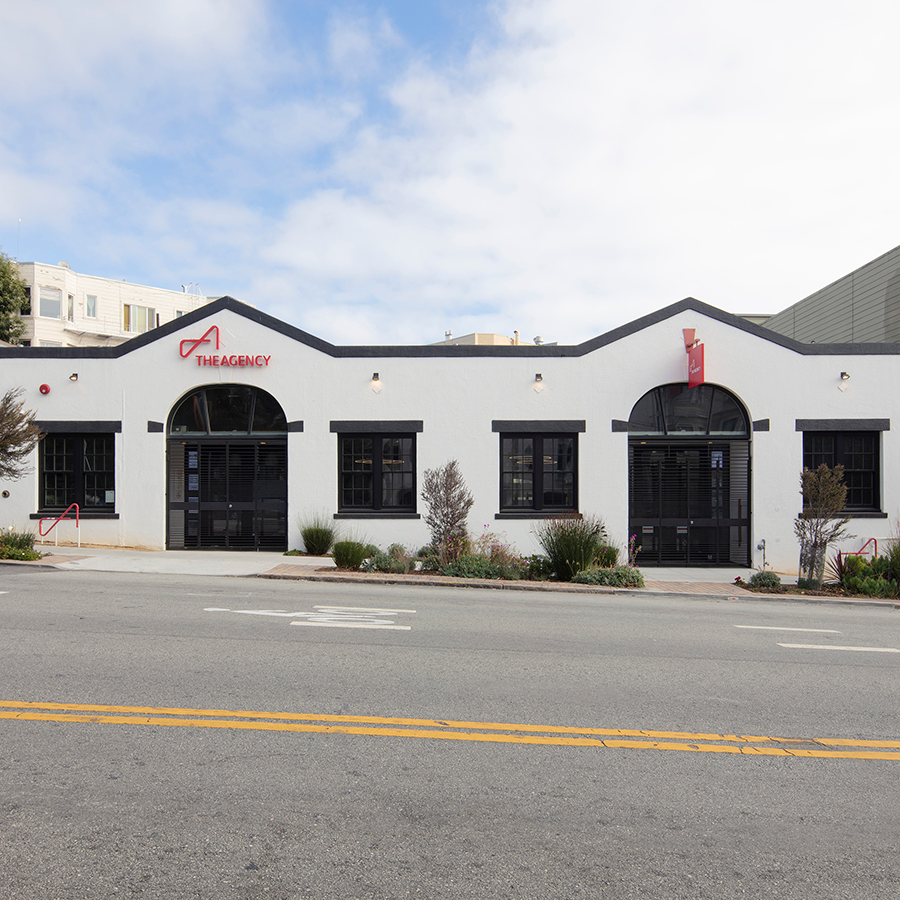 3512 16th Street, San Francisco
This former Volvo dealership consists 9,000 rentable square feet of prime office space on 16th and Market Streets in the heart of the historic Castro District. The building was redesigned and extensively remodeled in 2019-2020.
---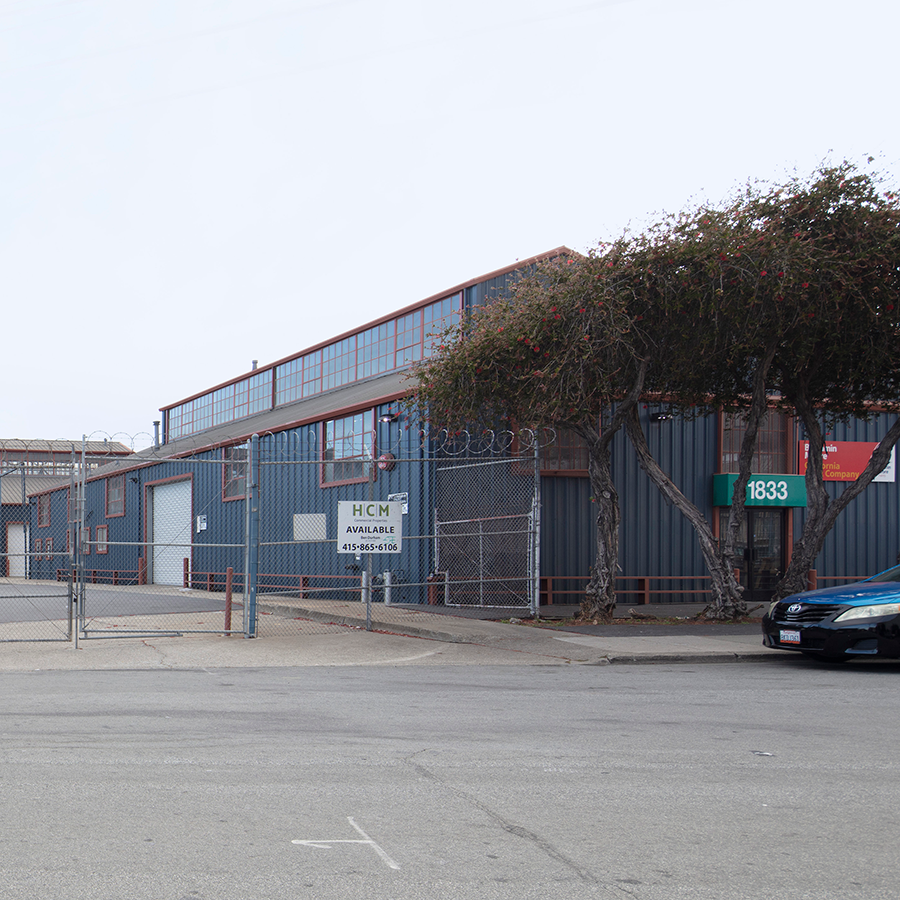 1825-1829 Egbert Avenue, San Francisco
Having over 35,000 rentable square feet of industrial use space, the Egbert Office Park is fully leased to some of The City's most vibrant businesses.
---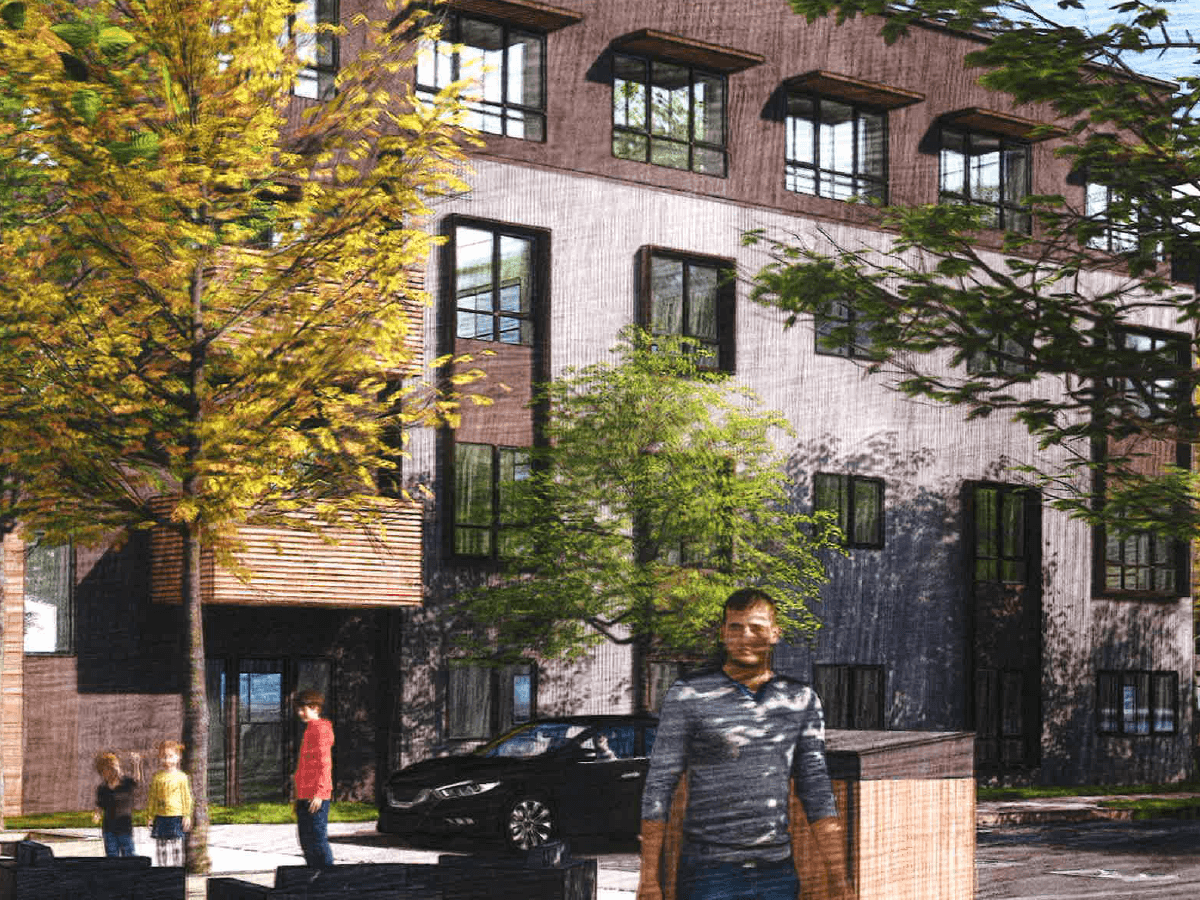 The Berrettoni, Woodland, California
Plans have been approved by the City of Woodland to construct 84 apartment units on this 1.75-acre site off of Main Street. Legend has it that Modesto "Tony" Berrettoni purchased this site in the 1930s and filled it with some apartment structures that remain today. Demolition of the existing housing is set to commence in January 2023. The three new housing structures are slated to be built shortly thereafter, with the grand opening tentatively scheduled for late 2023 or early 2024. This is one of a small handful of for-profit multifamily housing being built in Northern California today.
---